Participatory Opportunities
Donations

We are very grateful for any financial support we receive for the establishment and development of the first community ecovillage in the Czech Republic and for the awareness raising of a sustainable way of life.
Donor account: 2501380493/2010 (transparent account)
Variable symbol: ID of your business or your personal ID number (you can put 000 as the last 3 digits of your personal ID number for personal data protection)
Note: Donation
(IBAN: CZ1720100000002501380493 SWIFT/BIC: FIOBCZPPXXX)
This account is intended for donations for the development of Zeměsouznění Association and the organization of educational events. In the case of high value gifts a donation contract will be drawn up.
Land Financing and Ecovillage Development
We gained a beautiful place for the project not only thanks to the work and contributions of the current members of the association, but also thanks to the support of the people who lent us part of the funds.
Funds for the acquisition of land and common facilities will be fully covered by membership fees in the future. But first we need to build a lasting background for new residents and members. At present, the kitchen and social facilities in Pěčkovice are suitable for summer operation.
We would be glad if you could support the construction of the ecovillage with a loan. Currently, we need to invest in the construction of a paved driveway, connection to the electricity grid or an island power plant and an insulated installation in one of the barns. This would allow a year-round stay and work on the land.
If you are interested in financial support or have questions about loans, you can contact Leo Crlík, leo.crlik@zemesouzneni.cz, tel. 732 426 226.
The owner of the land and buildings of the ecovillage in Pěčkovice is Zeměsouznění Social Cooperative. The following account is intended for contributions relating to land and buildings:
Donor account: 2001848539/2010 (transparent account)
Variable symbol: ID of your business or your personal ID number (last 3 digits for ID number can be 000 for personal data protection)
Note: Donation
(IBAN: CZ1720100000002001848539 SWIFT / BIC: FIOBCZPPXXX)
If you want to learn more about how we work, you can come and see us at the Big Circle meeting or other events. Alternatively, you can write to us at info@zemesouzneni.cz
How to Become a Member

Zeměsouznění Association accepts new members who are interested in participating in the establishment, implementation and living in the first community ecovillage in the Czech Republic. We welcome everyone who is in line with our intention and values.
If you would like to become a member, consider what you can and want to bring to the association and what are your true desires and what they are based on. Whether you would want to actively and bindingly participate in the preparation and be able to participate in regular business meetings, or your possibilities are limited and you want to contribute only in partial matters, or just get to know our community and share your experiences.
---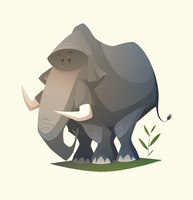 Member Supporter

For now, it is not my intention to live in the ecovillage. I am interested in this topic, it makes sense to me and I want to support the establishment of the first community ecovillage in the Czech Republic. I will contribute as a volunteer to various events, tasks, by sharing my experience. I can also possibly help with a financial donation.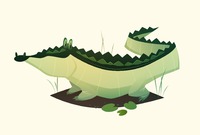 Aspiring Member

I intend to live in the community ecovillage, it's a matter of my heart. I will actively participate in the preparation of the ecovillage and its construction. I will participate in work and social circles and attend in regular meetings. I want to get to know other members and create our common culture and community.
After fulfilling the conditions, I can become a Tribal Member and a full-featured inhabitant of the ecovillage.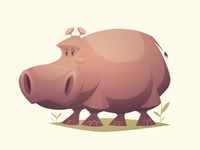 Tribal Member

After the waiting period, I now meet all the conditions and become a Tribal Member. I will live in our ecovillage and participate in living together and doing business in it. I become part of the Big Circle and have the right to vote. I actively and gladly participate in decision-making on common matters, agreements and coexistence and community entrepreneurship...
I can be elected to the Circle Council and other circles of the ecovillage.
---
What Should I Do If I Want to Become a Member?
Member Supporter
Fill in the Application form for a Member Supporter

After the decision of the Circle Council, usually within 14 days, you will be informed about the admission as a Member Supporter

If you want to actively participate in one of the work circles, it is good to come to one of our business meetings (in person or online), where you will find out what we are currently working on and what you can help us with

You can also reach us during a lecture about our intention of the ecovillage or at one of the community courses we organize

If you don't know, call us or send us an email
Aspiring Member
Come to one of our events (lecture, open working meeting) so that we can get to know each other

If you decide to continue with us as an Aspiring Member, fill in the Application form with a questionnaire for an Aspiring Member
This type of membership means:
Getting acquainted with the principles of operation of the association / ecovillage, with agreements and roles

Getting to know the members of the association, getting to know each other and building relationships in the community

Participation in community events, rituals and celebrations

Regular participation in the meetings of the Big Circle

Active involvement in tasks and work circles, as needed, participation in a work role

Participation in basic community skills seminars

Payment of membership fees (1200 CZK per year)

Possibility of registration of active participation in hours, resp. in local currency konvalinky

The Aspiring Member has been involved in the association for at least half a year

Completed 3 community skills courses: Empathic Communication, Sociocracy and Conflict Resolution

Is well acquainted with the agreements and roles in the association and the ecovillage
After fulfilling these conditions, an Aspiring Member can apply for a Tribal membership. Admission will take place after the approval of the membership by the Big Circle (i.e. all tribal members). This is followed by a ceremonial reception among the tribal members. After completing the application, the Circle Council will usually decide on your membership within 14 days and we will inform you.
Conditions for Establishing a Tribal Membership:
A personally mature person who has a need to reduce consumption, live together and create a humanly happy life in harmony with nature based on our values and agreements

Actively involved in community life and the development of the association and ecovillage in one of the work or social circles

Financially willing and able to participate in the membership fee to the Land trust cooperative (basic membership fee 300 000 CZK)

Financially willing and able to participate in community business within the Business Cooperative (basic membership fee 10 000 CZK)